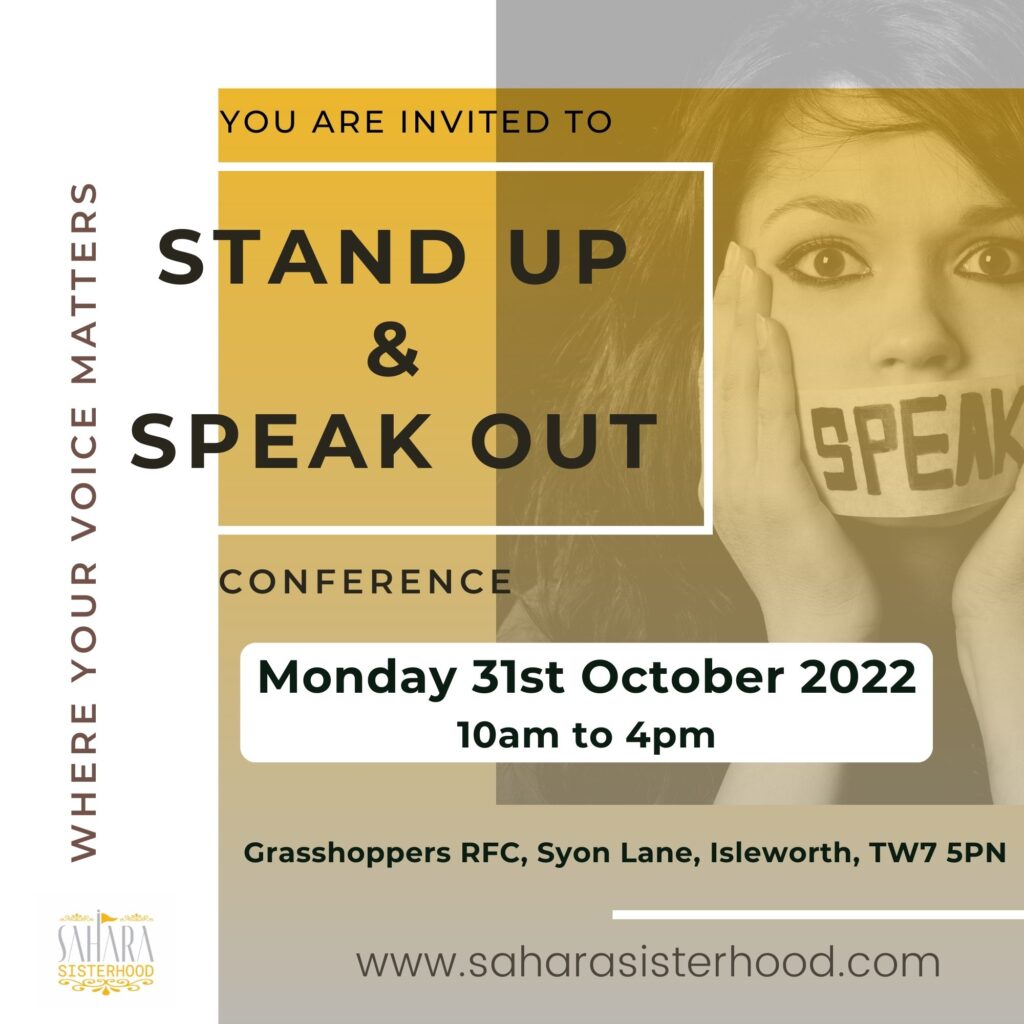 Stand Up & Speak Out Conference
Monday 31st October 2022 – 10am to 4pm
Sahara Sisterhood invites you to our "Stand up & Speak out " conference – where your voice matters.
This conference is designed to encourage and support women to stand up and speak out as WE ALL MATTER. We will be hosting a number of experienced speakers who will present matters to create a safer environment today for a happier future tomorrow.
Sahara Sisterhood firmly believes that your well-doing underpins your wellbeing. Our aim is to elevate the attendees and facilitate a thought provoking, powerful event for all participants.